Mobile strategy from Altimeter Group analyst Chris Silva, making mobile work for brands and business.
Can Startups Break The Broken Mobile Market Model?
As Google moves back into selling its smartphones direct to consumers, and companies like Voyager mobile garner headlines (and, apparently, DDoS attacks) it seems we're slowly starting to realize that there's another way to go mobile.
I've been getting a fair number of questions from the press in the past couple of weeks about whether we're starting to change the way that US mobile owners are going mobile. In the US today, just under half of the total population has a smartphone today, and more than half of those owners are new to smartphones. GRowth will ultimately plateau but there are forces at work that may just accelerate growth in smartphone ownership if consumers would embrace them. The two forces at work involve a new model for buying hardware and a different way to think about service. Google – who tried unsuccessfully to use a direct model for its Nexus One handset in 2010 – is revisiting the direct-to-consumer business model. With the recent news of new MVNO Voyager Mobile, there's increasing pressure on carriers' traditional lines of business from pay-as-you-go services that give 24-month contract plans a serious run for their money. High-cost, low-rewward carrier agreements pushing users to lower-cost rivals.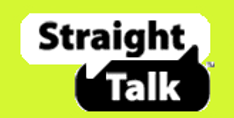 Here's what I had to say to Bill Siwicki of  Internet Retailer, to whom credit goes to helping connect some dots, below is an expanded discussion on the topic.
Why is Google Going Back To Selling Direct? Why aren't others?
I agree with the speculation that this is in part driven by a desire to assuage fears about special treatment that Motorola, now part of the larger Google machine, will get in terms of access to new features and specs as Android continues to innovate. I also think that this is an attempt to provide multiple outlets for flagship devices which will hope to reign in some of the fragmentation we see in Android at the moment. This fragmentation comes from two places, carrier-led initiatives to stifle upgrades on existing devices in market to drive new handset sales, and from OEMs themselves adding things like MotoBlur and HTC Sense overlays to differentiate a commoditized OS. Carriers control so much of what device manufacturers can do and how they go to market in the US. Apple broke this model by taking on its relationship with AT&T and turning it on its head in dictating how the iPhone would go to market. It worked, and the device experience triumphed over carrier control and everyone won in the long run (network capacity aside.) It's time for another shake-up.
How Does This Affect Android's Fortunes Against Apple?
One of the major benefits Apple enjoys in market is that users have a clear expectation of experience. They buy anything from an iPhone 4s to an old 3GS or even an iPod touch and the experience is consistent, apps that their friends have told them they "have to try" are available and just work. On Android, this is not the case, with links to apps approved/compatible with one OS leading to a dead end in the Google Play store, or simply not being searchable due to incompatibility. Add to this the flood of new, low-cost devices that are coming on market with older iterations of the OS and missing features or providing sub-par experience and you've got a shaky story to tell potential buyers coming to smartphones for the first time.
What does this mean for Android buyers?
If this catches on the overall fragmentation of the OS for device in-market and coming-to-market begins to dissipate and devices trend toward all or nearly all being on the latest-and-greatest version of Android, the customer wins. Buyers will enjoy a fuller set of features, a richer and more consistent experience. All that said, it's likely that, even if this catches on, those benefits are at least 18 months away as they'll only affect buyers coming in with a new device and those refreshing, the latter usually happening on at least an 18 month cycle if not longer due to carrier device subsidies.
For enterprises struggling to reign in the panoply of Android variants coming into the organization, the direct-to-market model means a well-designed, consistently performing Android device without a lot of bloat. This is attractive to enterprise buyers from a security and management standpoint as well as from an internal customer satisfaction standpoint.
Will the direct model work? Will It help Google sell more devices? Are customers ready?
It's interesting that they've revisited this go-to-market model, it's been unsuccessful in the past but I think it's got a better chance today due to timing. This move from Google comes right at a time when alternative carrier arrangements are gaining some traction with consumers. Offerings such as the unlimited talk/text/data offering from Straight Talk which comes in at $45/month and no contract are far cheaper than competitive carrier offerings. Buying a new Galaxy Nexus for $399 direct from Google vs. paying the on-c0ntract price of $229 for a comparable Galaxy S II handset from T-Mobile paired with the $40/month savings between the contract-less $45/month Straight Talk plan over T-Mobile's $79/month unlimited contract plan adds up to some attractive savings for likely comparable service. Users choosing this route to mobile are saving over $800 on monthly service alone over the course of two years. Add to that taxes, regulatory fees (which, on my bill, run about 10% of the total) and activation fees and you're pushing $1,000, more than enough to cover the upfront costs of the device.
All of that is well and good, save for the fact that the pay-up-front mobile hardware model is one that we in the US are plainly unaccustomed to. The "free" phone is still a lure for the average buyer, even if it's for an outdated (software) Android handset that's loaded with a bunch of "partner ware" from the carrier's media partners. Largely the perception of free – and a perception it is when the cost of phone and plan over the long term is thousands of dollars – is entrenched in the American mobile user's psyche. It's hard to take a device that, despite its actual cost – dissuades buyers from looking at smartphones in the same light as the tablet or laptop that they'll easily spend three to four figures on. As the devices we carry continue to innovate on faster and faster cycles – all of which are far faster than the carrier 24 month cycle – buyers should be looking for a way to keep up with technology while eschewing carrier indenture. Let's hope that StraightTalk and the recent press darling Voyager Mobile can shift attitudes.